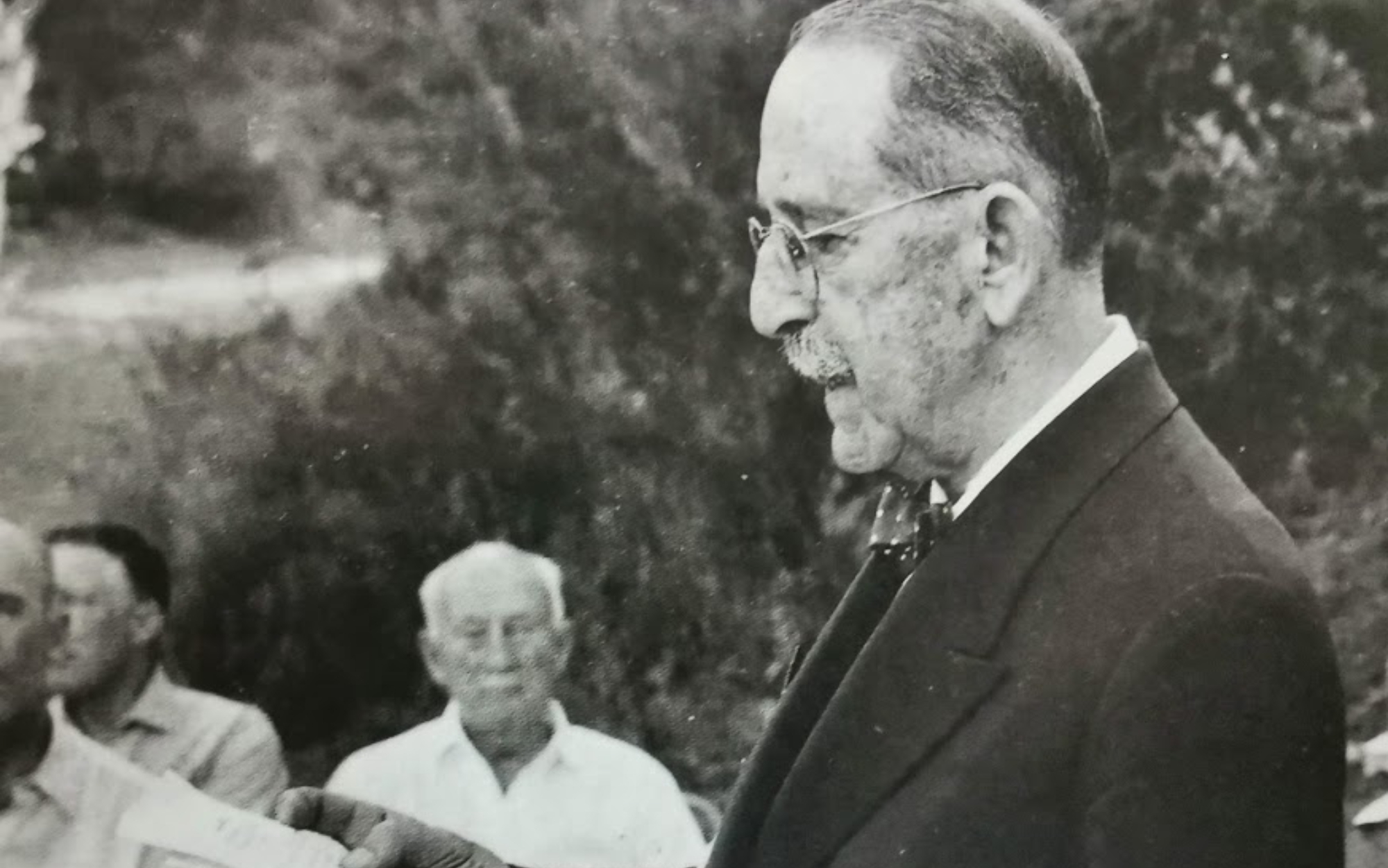 Ioannis Ketseas was one of the pioneers in the "birth" of the Mediterranean Games and had a great contribution to the development of sports in Greece and in the Mediterranean basin.
He was born in Athens in 1887 and was an athlete of track and field and tennis. He was high jump champion of Greece in 1905 with a performance of 1.60, while from 1903 when he started tennis he became Greek champion for  several times.
He has been a member of the boards of directors of numerous sports organizations. He was president of the Hellenic Athletics Association from 1930 to 1932 and in 1938 he was one of the founders of the Hellenic Tennis Federation and its first president (1939-1940).
Ketseas was an International Olympic Committee member from 1946 until his death on April 6, 1965.
In 1948, at the IOC summit, the Egyptian Mohammed Taher Pasha proposed to Ketseas a sports event between the Mediterranean countries and thus the idea of ​​the Mediterranean Games was born. He attended the first meeting for the Mediterranean Games in 1951 in Alexandria, during the first edition of the Games. On August 28, in Rome, he was elected first secretary general in the history of the International Committee of the Mediterranean Games.
In 1949, Ketseas and the famous German professor Carl Diem, inspirer of the Olympic Torch Relay, revived an old idea and convinced the IOC of the necessity establishing the International Olympic Academy. The decision was being taken in the same year, during the IOC summit in Rome. The International Olympic Academy was officially inaugurated on June 14, 1961, with Ioannis Ketseas being its first president from 1961 to 1965.
He was President of the Hellenic Olympic Committee (1953-54) and also Secretary General, empowering its international action. One of the first actions as a Secretary General in 1951, was the  purchase of land in the Kalogreza area, where the Olympic Stadium of Athens was established and hosted the 2004 Olympics.
He was also Greece's Chef de Mission at the Olympic Games of 1936, 1948 and 1952.
From 1921 to 1922 he was also Minister of Foreign Affairs of Greece. He married twice and had two daughters from his first marriage.